Now Over 1,000,000 Downloads! Landlords, investors, agents, and brokers use our software for single-family residential, commercial, and apartment investment analysis.  As a CPA firm, we know numbers and income tax laws, but we are also real estate investors.  Our experience and knowledge gives us the competitive edge. Before buying any software, learn who is behind it and who uses it before investing your money!
Our customers have been so successful using our software,
they took precious time out of their day to write YOU a software testimonial.
"Doug,
Your financial analysis software is 'hands-down' the best I've come across.  I've raised over $6 Million from private investors, and over $12 Million from lending institutions with the professional and attractive financial analysis and marketing materials your software provides.
I also teach an advanced financial analysis course through the Rental Property Owners Association in Michigan, and have incorporated your software & cash flow analysis book in my class.  Every level of investor needs to have the best tools available when making investment decisions, and your software is the 'must have' tool for analyzing any investment opportunity."

Brian Hamrick
Owner, Hamrick Investment Group
www.HIGinvestor.com
Podcast Host – "Rental Property Owner & Real Estate Investor Podcast"
available on itunes & stitcher
"Hi Doug!
Just closed another multifamily deal with your software!  Our investors at Mach 5 love these easy to understand property packages.  We are selling out quickly on each one!  Your software has helped show our clients their returns in a visual, easy to digest format for our multifamily investments.  In addition, our clients love that we can prepare reports showing exactly how much they are saving in taxes using an IRA vs. cash to invest in our deals.  Amazing!
It is one thing to tell someone they will make 8% cash on cash returns, but much more effective to show them the in depth market research, comparables, and historical cashflow to demonstrate just how conservative our underwriting is.   It has been 5 years of using your software and I can speak on behalf of our entire analyst team and acquisitions dept that your software is the most accurate tool for analyzing multifamily out there (at any cost!)."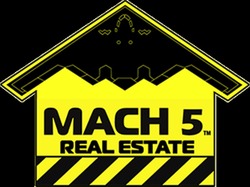 Joe Milunas, PMP, MSOM Owner,
Mach 5 Real Estate
Passive Multifamily Investments
www.mach5re.com
"I recently put under contract a high profile mixed-use facility located in New Orleans.  I needed to $4,000,000 in 30 days.  I used the Cash Flow Analyzer software to analyze the deal and put together a solid package to present to investors and banks.  It was a success!  I raised $800,000 in private equity and secured a bank loan for $2,900,000.
The software is very user friendly and prints out beautiful reports.  What I like most is the customer service.  I sent an email with some technical questions and they were answered right away.  On behalf of VPG, thanks Cash Flow Analyzer team!"
"I am a former 13-Year Senior CCIM Instructor, author of the advanced national CCIM course "How to List and Sell Apartments", and the apartment section in CCIM's marketing research course.  I also own and manage Commonweath, Inc., Colorado's oldest apartment firm which is number one in sales since 1975.
I have researched and worked with different real estate investment software programs over the years, and the Landlord's Cash Flow Analyzer Software is by far the easiest and most comprehensive software program on the market today.
It is better than many software programs that are sold for several thousand dollars!  The program prints out in a colorful brochure form that is ready as a sales package.  Simply put, professional presentations and analysis are the two main keys to selling investment properties.  Anyone who is serious about real estate marketing and investing needs the Cash Flow Analyzer®."

Ron Spraggins, CCIM
President
CommonWealth CCIM
2 North Cascade Suite 1100
Colorado Springs CO
"What I like about the Cash Flow Analyzer software is the breadth of functionality. Not many, if any, real estate analysis software provides the ability to include pictures of the property, parse the numbers down to the per investor ownership percentage or even calculate the Debt to Service Coverage Ratio. Overall the software provides both the basic and advanced analysis an investor or commercial lender would need to competently analyze a commercial real estate transaction.
The program is laid out in an intuitive way so you can input the rent roll, expenses and financing quickly.  It is this ease of use that enables you to quickly analyze properties.
The reports generated from Cash Flow Analyzer Pro are also first class. The Executive Summary Report puts everything a professional investor or commercial bank would want to see quickly on one page. That is no easy feat. The graphs are a great and allow you quickly analyze important numbers like the Debt to Service Coverage Ratio, Cap Rates, Cash Flow and Cash on Cash returns.
The Historical Financial Report is something you may never see in any other program. This section is important to commercial property lenders because they want to see how a property has performed in the past.
The software support is astonishing! I've dealt with many other software companies.  I have never, ever, had an owner of a company listen more intently and humbly and then work to implement those changes than Doug Rutherford. I learned early on that the best software companies listen to their customers.  I believe that this company is passionate about keeping the Cash Flow Analyzer the best. For the money, there is no other software on the market that does what Cash Flow Analyzer can. I know, I've looked.
I'm sticking with the best and with a company that listens to its customers. What more could you ask for?"
American Apartment Owners Association (AAOA), which has over 17,000 members, has officially selected and endorsed the Landlord's Cash Flow Analyzer Pro as the analysis software of choice for its members.
"I am a Commercial Real Estate Broker in Austin, Texas, and a CCIM (Certified Commercial Investment Member). I believe this software to be the easiest and friendliest software on the market, plus it is easy for the client to understand. I know it is the best value on the market without any question."
"We have been using the Cash Flow Analyzer® software for nearly three years to underwrite and analyze apartment deals. Using the software, we have acquired 5 properties totaling over $43,000,000 in acquisition costs, and we have also recruited over $10,000,000 in private equity.
The software is easy to use, yet provides the type of sophisticated analysis that this challenging real estate investment and financing environment demands!
Thanks for the excellent customer service and support!"

Rod E. Wilt, Vice President
DBC Real Estate Management
 51 Pennwood Place Suite 200
Warrendale, PA 15086
"Doug, wanted to let you know how pleased I am with Landlord's Cash Flow Analyzer Pro.  It is a very feature-laden product that quickly proved to be invaluable in analyzing some investment property for two clients (one a buyer and one a seller).
As a Realtor, we see many software programs, but rarely do we come across one that delivers more than it promises.
Thank you for making an excellent product!"
"Without question, the Cash Flow Analyzer® Software has proven to be an extremely effective tool since we implemented it almost 3 years ago. Out of the box, it was user-friendly and simple to use.
Cypress Equity Group focuses on value-added and distressed real estate opportunities. Therefore, when an appealing opportunity arises we have to be prepared to act immediately.  The Cash Flow Analyzer® enables us to quickly assess a deal with the key fundamental data figures, but most importantly, it allows us to measure our total investment threshold in a straightforward and concise manner.
In today's challenging marketplace, the Cash Flow Analyzer® is a tool we would NOT be without."

Oliver Abeleda, Managing Director
Cypress Equity Group. LLC
 120 E. Oakland Park, Suite 105
Ft. Lauderdale, FL 33334
"I have over 25 years of experience in the commercial investment real estate. I bought your software at the TriplePlay Realtor's convention last year, and it is fantastic!  The software is very simple to use and effective.  So much simpler than the CCIM software I had."

Rich Baehrle
Vice President, Commercial Real Estate
Vanguard Property Group, Inc.
Egg Harbor Township, NJ
"I am use both versions and like the many features, graphics, and flexibility the program provides.
Well done!"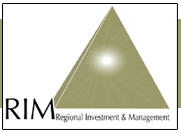 "Doug,  you have my sincere appreciation and heartfelt thanks for what I believe to be, without exception, the best product available today.
Prior to finding Cash Flow Analyzer some years back, I had tried a number of similar packages. Not one of them compares, in terms of depth, breadth and ease of use, to your outstanding software.
I have always been amazed at your ability and willingness to provide so much capacity, capability and performance for such a small price. Moreover, the service, support, and care you've provided over the years has been second-to-none.
I've been investing in residential real estate nationwide for the past ten years. As such, I can say without hesitation or equivocation that any success I may have enjoyed can be attributed in no small way to you and your software."

Will Smith
Founder & Managing Principal
Keystone Real Estate Solutions
10170 W. Tropicana Ave. Ste: 156
Las Vegas, NV
"Three years ago I was looking to get into real estate investing here in the Houston area. Being a real estate appraiser I understood how and where to find properties, but I knew very little about actually trying to make money with them. I purchased both your Flipper and Landlord software to help me analyze the mechanics of investing on a "per property" basis.
I quickly found a few winners but at that time I didn't have the cash flow to flip anything and I needed an investor to back me. The first associate I approached was so impressed by the reports created and level of research I had performed using your software that he basically wrote me a blank check.
It paid off for both of us as we profited 15% more than I had projected. Since then I have used your software to analyze literally hundreds of properties for both flipping and long-term rentals with great success.
Thank you so much for the missing puzzle piece!"

R. Chandler Smith
Choice Point Real Estate Appraisals
 Houston, TX
"On the Beach Education is a real estate investing school in Canada. We provide the Canadian version of the Landlord's Cash Flow Analyzer software program to all our students.  We use it for all of our real estate purchase decisions, from single family dwellings to multi-family residential apartment portfolios. Having spent thousands of dollars on other fancy software programs, this is our choice!    We highly recommend it as an essential investor tool.    July Ono and Steve Cain own and manage a $31 million real estate portfolio and are the founders of On The Beach Education® Corporation, an ongoing coaching and mentoring program designed to take the fear out of real estate investing.    Between 2006 and 2009, their mentees purchased over $38 million in investment properties using the software, making July's real estate program (The Power of Real Estate) and the Cash Flow Analyzer® a foundation for achieving financial independence."

July Ono & Steve Cain
On The Beach Education® Corporation
Delta, British Columbia V4L 2E2

 CANADA
"You work in an arena where lecherous gurus are always preying on up and coming real estate investors by selling them a "dream" for exorbitant prices. Very few of those gurus deal in anything more than providing a quick boost of adrenalin for dreamers. Their prices are ridiculous, content thin, and their service after the sale is often non-existent.
Your software products are powerful tools! …and your attention to detail, your responsiveness to suggested changes, and your respectable price make you and your products very easy to recommend to others…"

Heath N. Threm
Coldwell Banker West Shell
7946 Beechmont Ave
Cincinnati, OH 45255
"This one day seminar is a great learning experience! Doug clearly explains financial concepts that you may not fully appreciate until you attend this class. It is worth every dollar to learn what Doug teaches about cash flow analysis.
And the Cash Flow Analyzer software is a bargain. It is complete and shows you and your investors how a property will perform. A tremendous must-have evaluation tool for investors."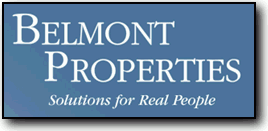 Charles F. Lloyd, Principal
Belmont Properties, LLC
 21 S. Lakeview Dr.
Goddard, KS 67052
"As a real estate investor, I use your Cash Flow Analyzer Software to analyze all my transactions and it is without a doubt a money maker!  The Cash Flow Analyzer Software gives an immediate, thorough analysis that saves valuable time – allowing me to spend my time with deals that will work instead of wasting time on deals that will not work.
As CEO of American IRA, I really appreciate the Self-directed IRA Module. I refer all my clients to it and they find it easy to use and, most importantly, they get accurate analysis results to help them make sound investment decisions.
It still amazes me that you provide such an easy-to-use, accurate, valuable product at hundreds less than your competitors – not to mention the excellent personalized support!  This software has most definitely helped us and our clients make great decisions on many profitable investments.
How would I describe it?  Fantastic!  Effortless to use!  Exactly what I was looking for!  Under priced and over delivered!"