Our Real Estate Investment Software Helps
You Analyze for Better Investment Decisions.
Investment return?
Need to know:
How much to offer for the property?
Cash flow?
Evaluating an Investment Property?
Cash Flow Analyzer® Software
Now Over 1,000,000 Downloads!
Quick and Easy
Real Estate Investment Analysis
Generate professional, presentational-quality
reports for
bankers,
brokers,
partners,
and investors.
AWARD WINNING!
"...better than many software programs that are sold for thousands of dollars! Anyone who is serious about real estate needs the Cash Flow Analyzer®."
Ron Spraggins, CCIM
President CommonWealth 2 North Cascade Suite 1100 Colorado Springs, CO
Financial Metrics for
Right Decision-Making
Cash on Cash Return
IRR
Cash Flow
Profit
MIRR
NPV
Cap Rates
Solve Backwards
ReSale Analysis
"The Cash Flow Analyzer software is one of the best.
Simple, straightforward, comprehensive and analyzes the right information."
Eric Hoogstra, MBA, Ph.D., CFP
Associate Professor of Business
Cornerstone University
Grand Rapids, MI
Analyze apartments, commercial and residential investments!
Real estate analysis software for real estate investors, agents and brokers to determine
cash flow, investment return, and print over 32 colorful presentational-quality reports.
Cash Flow Analyzer®
Real Estate Investment Analysis Software
Know if you should buy, sell
or just keep looking. ®
Quick & Easy Real Estate Analysis
Our real estate investment software is an affordable and easy-to-use tool that helps investors and real estate agents choose the right investment properties. Know if you should buy, sell, or if you should just keep looking®.
Quickly enter a property's financial information and the software automatically calculates cash flow and rates-of-return every year up to 20 years. Use our built-in tools to "solve backwards" for the optimal offer price, do an IRA investment comparison, or create reports for limited/private-money partners.
Gary Moses, Real Estate Investor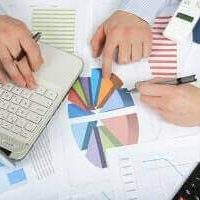 Report & Presentation Customization
Easily insert property photos, your logo and contact information to make stunning presentations.  Choose from over 32 colorful reports to share with partners, investors and lenders.
Don't Just Take Our Word!
Now Over 1,000,000 Downloads!   Landlords, income-property investors, real estate developers, real estate agents, brokers and others.  They are all in the residential and commercial industry across the USA, Canada and other foreign countries.  They all choose to use the Cash Flow Analyzer® and Flipper's® software.
Don't just take our word for it! Read magazine reviews and our customer testimonials.  You, too, can make better investments by using the financial real estate analysis software.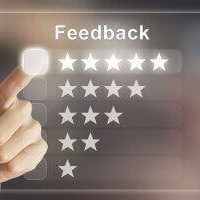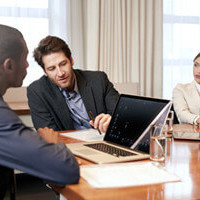 Hands-On Assistance Available
Need coaching and help with decision making? Try our Coaching Service.  We offer a personal, one-on-one WebEx meeting just with you.  We train you and answer all your questions.
Know Who is Behind
the Software Before You Buy!
The point of buying real estate investment software is to use the software to make good, sound investment decisions.  So, knowing the qualifications of the team is essential in evaluating which software tool to purchase.  Be careful of buying a software package from non-financial, software programmers that simply copy and mimic software designed by someone who actually understands a real estate investor's needs.
Douglas Rutherford, MTX, CPA, CGMA, CPLA not only is a real estate investor and understands numbers; he designed the software's output to be in a concise, intuitive format for all to understand.  We invite you to read the many stories written by other successful real estate investors who use the Cash Flow Analyzer.  Software Testimonials
The decision-making tool you've been searching
for to help you choose the right properties.
Real Estate Investment Software