A Good Buy or Goodbye?
A One-Day Live Real Estate Analysis Workshop
Take the guesswork out of investing and learn how to make quick, smart investment decisions using our analysis software.
New Schedule
Coming Soon!
You can't afford to 'shoot from the hip,' so take the time to learn how to Analyze, Evaluate, and Make Decisions faster and smarter using the best software on the market.
Learn what those real estate financial numbers mean!

Douglas K. Rutherford, CPA, CGMA, the nation's leading expert in Cash Flow Analysis, is the creator of the Cash Flow Analyzer ® software and author of The Complete Guide to Real Estate Cash Flow Analysis.
Doug has taught thousands of investors and agents over three decades how to evaluate the income potential of investment properties.  He conducts one-day-only workshops across the country.  Here is your chance to learn how to evaluate real estate the right way and take full advantage of the drop in real estate prices. In this market, there are so many buying opportunities, but do you really know "if" you should buy the property in the first place?
Learn to take "emotion" out of the equation and let the numbers dictate your decision-making.
Learn how to determine a property's cash flow and
calculate the right offer price to get your required ROI.
Doug will also share his secret tricks, tips, and techniques for quicker and easier cash flow projections, teach you how to skyrocket your profits using IRA, ROTH, and 401K money to invest in real estate, and how to prepare compelling reports for investors, lenders, and private-money partners, and much more!
Receive the latest version of the Cash Flow Analyzer ® software with the IRA Analysis Module, the Mortgage Cash Flow Analyzer ® software, and The Complete Guide to Real Estate Cash Flow Analysis book.
Doug is going to take you by the hand and walk you through his software and teach you techniques and shortcuts for quicker and easier analysis!
…and to make sure that all your questions are answered, training continues with two months of one-on-one coaching support by Doug himself via personal e-mail!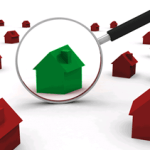 Don't miss the opportunity to learn how to properly
analyze and present deals from the nation's leading expert!
Class Materials & Topics Include:

Real Estate Investment Cash Flow Analysis Training (ROI, cash on cash return, cap rates, NOI, IRA investing, income tax issues etc.)

Fundamentals of using IRAs to Invest in Real Estate (Strategies, benefits, pitfalls to avoid, UBIT, raising private money, and more)

Income Tax Issues and Planning Ideas (Passive Activity Rules, Marginal tax Rates, Capital Gains, Depreciation, More)

Complete Guide to Real Estate Cash Flow Analysis

The Landlord's Cash Flow Analyzer® Software with the IRA Analysis Module $120 Value (Either an Upgrade or Full Version for New Users)

The Mortgage Cash Flow Analyzer® Software – $24.95 Value

Software training – tricks, tips and techniques

Two months of follow-up coaching from Douglas Rutherford, CPA

Continental breakfast