Software Testimonials
Real Estate Analysis Software
Page 5 of 5
I want to thank you for the great software.  It has helped me and my wife with our investment business as well as our real estate agency business.  We just recently secured a line of credit from our local bank.  Reports generated from your software helped that to happen!  I continue to promote your software at our real estate investment groups and with other investors that we associate with.  I hope you have secured some sales through our efforts here in the Chicagoland area.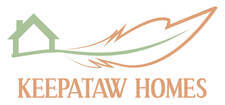 Dennis and Michaelene Szczesniak
Keepataw Homes LLC
Orland Park, IL
"I want to tell you how impressive your software is. The layout, communication, instructions etc. are very intelligent and intuitive. The right info is provided at the right places in very concise and easy to understand language. I am jealous of you every time I open the software because I know how much thought and hard work must have gone into it and I know you must be very successful with it.  Thanks so much for your hard work and this great product."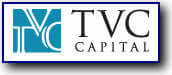 Jeb S. Spencer – Managing Partner
TVC Capital LLC
11260 El Camino Real, Suite 220
San Diego CA 92130
"Mr. Douglas Rutherford's Cash Flow Analyzer is the best software and on the market today. His software is a must for any investor if they really want to know what they are doing and really want to make MONEY in real estate. We enjoyed is Cash Flow Analysis class he held in Dallas.  The information we received was invaluable."

Howard and Mercedes Hardy
Hardy's Realtor Group
P.O. Box 1050
Malakoff,  TX. 75148
"During these challenging economic times, we need to carefully and accurately evaluate opportunities.  And when real estate investing is involved, I have found the Landlord's Cash Flow Analyzer Pro to be easy to use and provide critical insight.  Thank you for a great tool."
"I use your software on every deal we do.  We have done 11 so far.  Your software is a nice and easy package to use."

Mark Devereaux
Devereaux Properties, LLC
Oakley, MI
"I'm a lawyer and real estate investor and have used the Cash Flow Analyzer software for many years now.  It is not just the quality and unexpected fine improvements in the software which maintain my loyalty.  Doug Rutherford, its creator, knows real estate and he personally — and promptly — responds to every support question I have. You simply can't go wrong buying this valuable software tool.

David Ferleger, Esq.
Ferleger Wealth Management, LLC
Archways Professional Building
413 Johnson Street, Suite 203
Jenkintown, PA 19046
"I started using the Cash Flow Analyzer investment analysis software in 2008 and all I owned at the time was my home.  I've used this software on EVERY DEAL I'VE DONE SINCE THEN and I now own MILLIONS in cash flowing real estate!
Thank you so much for such a great tool, I couldn't have done it with out it!"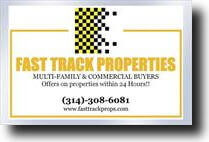 Greg "Lefty" Loeffler
Fast Track Properties
Managing Member Real Estate Brokerage, Investments, Rentals & New Homes
P.O. Box 501
O'Fallon, MO 63366-0501
"Wow just went to get a coffee and 'pow' you've got back to me. Now that's service:-)"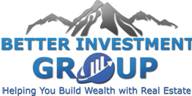 Randy Bett
Realtor/Author/Investor
Real Estate Professionals Inc
8B-34 Edgedale Drive NW
Calgary, AB T3A 2R4
"Doug, I want to congratulate you on this top notch software product. I've found myself going back to it over and over again as we shop for new financing for our small apartment community. Just about everyone I show the printouts to is impressed so I forward your information to them."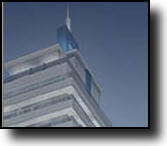 John Clark
Win-Win Investment Network, LLC
6555 Sugarloaf Pkwy #307-303
Duluth, GA 30097
"Doug, I'm a real estate broker, flipper, landlord, property management company owner, so on so forth.  I LOVE YOUR SOFTWARE!
"Thanks Doug!  A great piece of software!"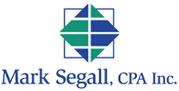 Mark Segall, CPA, CA
1031 Works
12472 Lake Underhill Rd., Suite 356
Orlando, FL 32828
"Doug, your financial analysis software is 'hands-down' the best I've come across.  I've raised over $6 Million from private investors, and over $12 Million from lending institutions with the professional and attractive financial analysis and marketing materials your software provides.
I also teach an advanced financial analysis course through the Rental Property Owners Association in Michigan, and have incorporated your software & cash flow analysis book in my class.  Every level of investor needs to have the best tools available when making investment decisions, and your software is the 'must have' tool for analyzing any investment opportunity."

Brian Hamrick
Owner, Hamrick Investment Group
www.HIGinvestor.com
Podcast Host – "Rental Property Owner & Real Estate Investor Podcast" available on itunes & stitcher
"Doug's class was very informative and educational. I love the software as it shortens the time that I need to spend analyzing properties. Its simplicity makes everything faster and easier, yet, it is thorough and has plenty of depth for presentations to investors. Also, the software really puts everything into a very professional package for your own analysis and for presenting to clients. I highly recommend this software and the class which will teach you how to fully utilize the extensive software and all of its tools."
Jonathan Hart, Asset Manager
Capital Landmark Properties LLC,
Mansfield, TX
"This Cash Flow Investment Analysis seminar is well worth the time and cost for those wanting to analyze properties with a great deal of confidence.  Nothing was left out! I can now look at a property and know beyond a reasonable doubt what my rate of return will be and whether it will cash flow."
Dale Tanner, Investor
Plano, TX
"I own your Flipper's and Landlord's Cash Flow Analyzer software. I've been using the software for sometime now and I find them both invaluable!"
Brian Lindstrum
Property Menders LLC
3298 East Ryan Road
"I just used the software to secure a real estate commercial loan last last week. The reports are always an integral part of my loan request packages. Whenever I want to impress my bankers (and ensure I am going to be taken seriously about getting a loan), I use this software. I appreciate the professional presentation (and effort) that was made in putting this software package together."
Jules B Carney
18987 Coreopsis Terrace
Leesburg, VA 20176
"As usual Doug, your customer service as well as your software is outstanding. I highly recommend your software and excellent service to every serious Flipper and Investor."
Dan Shepherd
6938 E. Amapola Avenue
Orange, CA 92869
"I have to tell you that I really like your software and the professional documents they produce. They make it easy to figure out if there is any profit to be made from all kinds of scenarios and it generates the info fast!"
Rene M Armstrong
Dedicated Properties LLC
7496 Coleman Mills Rd
Rome, NY 13440