Software Customer Testimonials
Real Estate Analysis Software
Page 4 of 5
"Mr. Rutherford, I have certainly enjoyed using your Cash Flow Analyzer software. I have been using it for over 3 years now, and it has helped me tremendously.
It simply just takes the guess work out of the equation. The part of the program I like best is its ability to do "what if's", and solve-backwards for the exact offer price.
Since it is easy to change the input data, I can quickly decide between several different properties.
Thanks for the great program!"

Gary Moses, CPA & Realtor
GARY MOSES CPA FINANCIAL SERVICES PC
Savannah, GA

"I've been involved with multifamily investments for over 30 years.  The Cash Flow Analyzer is by far the best package available in the market. I know, I've researched them all.
It's simple enough that I can give it to an inexperienced agent and he'll produce a decent financial analysis with it.  The reports impress my clients and make my firm stand out from the competition.  It's also open enough that I can integrate it with other systems in my office such as my client database, my property database, and my geographic and demographic mapping software.
Each new version is better than the last, and your support staff is a pleasure to work with. It's nice to work with a company that realizes how important it is to over-support their users."
"Doug, I wanted to thank you for your very insightful and informative seminar. As a non-real estate professional, I wasn't sure I would get as much out of attending this seminar. I can say now that it was quite valuable for me and I know many others would find it useful as well.
Whether you are either interested in understanding cash flow analysis or are trying to make an informed decision about an investment, there was a wealth of information. The software is so very complete.  I highly recommend your seminar and software."

Scott Zimmer
Maui Beach Condo
"I really enjoyed your cash flow analysis class! You had a fantastic group of people and you did a great job covering all the information. I look forward to staying in touch. You are a very resourceful person and a good person to know."

Timothy McCarthy
I Buy Florida Houses
Hollywood, FL
"I sell every kind of real estate there is in the Upstate Area of South Carolina; from $20,000 foreclosed homes that cash flow $500 or more a month, to $800,000 luxury homes on Lake Hartwell, to undervalued commercial office buildings.
I needed software that would work with every different type of property and fit the needs of every different type of client.  I finally found it with the " Cash Flow Analyzer Software".
The presentations are beautiful and they help my buyers make informed investment decisions."

Julie Johnson, Broker Associate
Mimms Realty and Development
Seneca, SC
"The Landlord's Cash Flow Analyzer software is one of the best programs for analyzing not only rental property, but all types of real estate. The program is simple, straightforward, comprehensive, analyzes the right information, and very competitively priced.
It also has a number of options that other competitive packages just don't offer. I really do not believe you can get a better software program to do real estate analysis for the price!"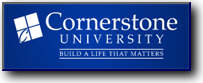 Eric Hoogstra, MBA, Ph.D., CFP®
Associate Professor of Business
Cornerstone University
Grand Rapids, MI
"I absolutely LOVE the product. I have used "similar" products from Dave Lindahl, Scott Scheel and others and they all had good features but left something lacking. I really like the flexibility of doing quick/dirty for a first look, then getting detailed for the second pass, and then producing a package I can show prospective investors/buyers/lenders. I have been investing in real estate for 9 years.
The Landlord's Cash Flow Analyzer is far and away the best analysis and presentation tool I have come across, and I love it!  Not only does it have the flexibility to do quick-and-dirty first-look analysis, I can do in-depth analysis, sensitivity tweaking, get a quick Maximum Allowable Offer, check to see if my Money Partner's are getting the Cash-on-Cash return and IRR they require (THAT's a big one for anybody who doesn't have millions of $ of their own to invest with), AND generate a beautiful marketing package automatically that I can print or email to prospective investors.
I have worked in both the accounting and software industries and frankly, I couldn't believe what was "supposed" to be included in this program.  After using it a couple of hundred times over the last year and a half, I now swear by it.  I can't thank you enough, Doug.  This is what I always wanted for analysis and more!".

Michael McAuliffe
Blue Moon Equities, Inc.
2033 W McDermott Dr
Suite 320
Allen TX 75013
"The analysis class and software are just amazing!  I am not sure how they are able to charge such a low price for what this product does, but just get it, it's AWESOME…  Doug gives personal attention if you have questions long after the class is over. I am continually surprised how he manages to do that!"
Prem Raj
TheBlueOceanProperties
Atlanta, GA
"Douglas,   Just wanted to say I would recommend your seminar and software to anyone wanting to know the truth before buying real-estate. When making such an important decision as investing in real-estate, you need a tool that can be on your side. Your software does that and gives you the power to answer the question "What is a good deal?".
Brokers tell you a % return but you never really know how they come up with the figure. Asking my accountant confused me more. I needed a tool to be certain for myself, and your software gives me that power.
It has saved me from getting into deals with financing, where the "phantom income", would have eventually exhausted my cash flow and would have made it unaffordable to continue to hold the investment.
Tracy Pulliam
Santa Ana, CA
"I've done my research and this is the best software to analyze cash flow and present to investors. Very impressing."
Alejandro Mora
Bakersfield, CA
"The Cash Flow Analyzer has saved my bacon several times since I bought it. I always run the numbers now through your software before making any offers.
Thank you for such a wonderful tool!"
Tom E McAllister
PFP Inc.
Lakewood, CO 80232
"Doug, I liked your software so much that I ordered a copy for my friend."
Chet V.
Ozark, AL
"Love your product. It would have taken me days on end to achieve a third of what your software does!"
C. Gleize
Minneapolis, MN
"Wow! Your program thinks of everything!  I purchased my first rental property with absolute confidence!"
P. Newman
Fort Wayne, IN
"Easy-to-use and straight forward software for my apartment and commercial property analysis. Saves me hours of number-crunching!"
J. T. Harper
Memphis, TN
"I have been looking for a program like this for a long time!  It is easy to use and gives me everything I need."
D. Richards
New York, NY
"I'm a new real estate investor, and I was just getting bogged down in the analysis process. I hate to admit it, but I just did not understand the financial terms.  Math was never my thing.  Thanks to you, my analysis time has been cut by two-thirds!  Your software and coaching is exactly what I needed."
David P.
Phoenix, AZ
"I was going to develop my own spreadsheet before my partner found The Landlord's Cash Flow Analyzer.  You guys have thought of everything.  What a great program!"
B. Rosen
Marathon Properties
Chicago, IL
"I bought a very expensive program and had to return it.  I tried yours and finally found what I was looking for!  A program that gets to the bottom line… fast!   Wonderful product. "
S. Purdue
Miami, FL
"I recently purchased your Cash Flow Analyzer.  I must say I am very impressed.  As an accountant (CPA) for a large corporation, I see and work with a lot of Excel spreadsheets, and this one is incredible and unbelievably well worth the price.  As a new real estate investor, this tool will be essential to me and my partner."
Robert T. Creagh
Duluth, GA
"Your 'Flipper Pro' software is excellent.  I am somewhat of a novice investor.  I own a long-term property in Hawaii, a mid-term property in Vegas, and I'm now working on a short-term 'flipper' type in San Diego, CA.   The flipper software has been very useful for determining an appropriate debt service structure as well as the timing of a future sale.  I could have created these spreadsheets without "paying" for it, but your software has saved me a TON of time on software development, while at the same time, has given me the freedom to 'slice & dice' the formatting however I please. "
Tony O.
San Diego, CA
"Doug, I'm looking at picking up my first investment property within the next 30 days and this really helps me to quickly analyze the profit potential on any given property. Not having much experience at this yet, I can't begin to tell you how valuable this tool will be for me!
Thanks for following up with me and even offering to call and help, It's rare to see that kind of support behind a small product these days!"
Scott S.
Surprise, AZ
"Doug, the software has been great!  I signed a contract for a place under construction in Midtown Atlanta and I could not have done it without the use of your software."
J. Neil C.
Atlanta, GA
"Wow, the customer service is awesome, and by the way, it's very professional software.  Your product and service is definitely recommended."
Xiang W.
Toronto, Canada
"Doug, Thank you so much for your software!!  It's amazing.  Now I can go in a deal with a lot of confidence!!  I wish I had your software 4 months ago.  Also thank you for making the changes to fit my needs.  The support is incredible!!"
Herbert G.
Tustin, CA
"Doug,  I just used your software to purchase a huge complex.  The sellers did not know what to say except that I must have used a very expensive software package."
Jeffrey P.
Clinton, IL
"Doug, …this program is absolutely amazing and well thought out. Thank you for creating it …"
Chris Chambers
Chambers Property Acquisition Group
Brooklyn, NY
"I have been looking for a detailed yet flexible investment property analyzer tool for some time, and I am extremely satisfied with the Landlord's Cash Flow Analyzer PRO product.  The useful ability to add additional calculations with the Excel architecture, coupled with the inherent formula based calculation security, really allows me the ability to make all my scenarios and configurations work like a dream!  I look forward to adding consistent and logical data analysis to my investment evaluations to minimize my risks and maximize my profits!
Best of luck and keep the enhancements coming!"
Quinn Lawery
Real Estate Investor
Mitchellville, MD
"This software is great. It only takes me minutes to evaluate properties and eliminates a lot of uncertainty!  Great stuff!"
Daniel C.
Mechanicsburg, PA
"Thanks Doug.  Another happy customer. You just made my life sooooo much easier w/ your product."
Ken Clark
Spring, TX
"We just upgraded to Landlord's Cash Flow Analyzer Pro. We own three rentals and the software has been a great guidepost. We also ordered the 'Flipper'.  The real bonus we found out is the superb customer service behind the software—– Mr. Rutherford actually invited a phone call to answer some start up questions."
Doug and Ann Pelton
Wenatchee, WA
"Doug, I wanted to tell you that I use your Cash Flow Analyzer religiously.  I have purchased three properties and have analyzed others for friends who have purchased them."
Bill Z.
San Diego, CA
"I purchased the Cash Flow Analyzer Pro, and I totally love it.  It's really a great tool for determining if properties are worth pursuing.  Good Job!   I'm very impressed with your software, and the incredible flexibility that it has.  Currently I'm looking at a several properties in an area that is seeing very good appreciation rates.  The owner of the properties doesn't want to be cashed out, but the values of the properties are such that full payment would create negative cash flow.  Your software makes it very easy for me to see the effects of negative amortization, and will allow me to present the seller with a nice presentation."
Paul C.
Eugene, OR
"Hi Doug, I had been using David Lindahl's software for years because I was familiar with it and it worked.  I finally "forced" myself to try a new thing – The one and only "Cash Flow Analyzer"… yours!  What a work of art!  It is extremely well made and a fantastic tool when analyzing or making presentations to investors."
Acer M Colt
Bloomfield, CT
"Doug, the Flipper® software is great!  We love the detailed rehab costing screen you added, and the new home inspection report.  We really like being able to modify it and the ability to add a few items of our own.  We haven't had a chance to use the goal-seeking yet, but since we usually know what the rehab cost is and what the market will bear when we go to sell, being able to solve backwards for what we should pay for the property is exactly what we need."
Johnson Harris
Ann Arbor, MI
"Doug, After only using your software for a week, I can safely say that I have learned more from it than any educational material I have ever encountered!"
Heath Cowart
Brevard, NC
Yep, you got it!… even more testimonials and reviews…